The König XG Cross roots down in the highly market-acclaimed XG-12 Pro, known for being the unique preferred solution for SUVs and Vans, and it includes all the technical specifications that Compact SUVs and Crossover need when it comes to winter traction. Those specifications refer to performances, tyre compatibility and clearance.
The first distinctive element of the new König XG Cross is the cross-section: the triple welded-bars positioned on the horizontal links provide additional digging power, while shortening the radial portion of the cross-section, increasing the diagonal geometry and improving the overall traction.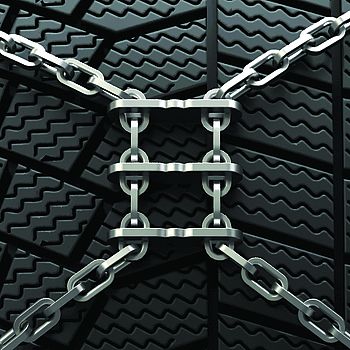 Compared to passenger cars cross-sections, the XG Cross triple traction bar keep the cross-section higher on the tyre profile, offering superior traction and avoiding the links to get stuck into the deeper tread of Winter and 4-Season tyres which are very typical of SUVs and Crossovers.
Apart from performances, the König XG Cross includes the most prominent features typical of König automatic chains.
| | | |
| --- | --- | --- |
| | | |
| Thanks to the König ATC (Active Tensioning and Centering) the XG Cross gets automatically tensioned while driving, only one car stop for complete mounting. | The XG Cross reaches the optimal tensioning level thanks to the Micro-Adjust device which also extremely simplifies all mounting and dismounting operations. | The König Wheel-Shield Level 1 ensures that all components potentially getting in touch with the alloy wheels are manufactured in anti-scratch composite material. |
When it comes to vehicle application, thanks to the special design, the XG Cross is very compact static- and dynamic-wise. In fact it finds a wide vehicle base in terms of possible applications.
The König XG Cross is certified according to V5117 and EN 16662-1-2020, fullfiling the existing law requirements for winter equipment.
To check if the König XG Cross is compatible with your vehicle and tyre size, please go to our Configurator Page and insert your vehicle's data.